August 2016-January 2017
---
MoCo travels to North-East and Central Asia, starting from Japan (Dec 2016-Jan 2017) and Taiwan (Jan-Feb 2017), to S.Korea, Mongolia, the Autonomous Region of Xinjiang in China, and Kyrgystan.

"Shooting Colors in Taiwain" See the pictures here.
(More pictures in Issue 12, thanks)
---
August 14, 2016, OUNews
From Neptune's blue hue to Jupiter's red spot: are the colours of the planets real?
These days, we're used to seeing pictures of planets sent back by spacecraft. Some pictures look colourful, others less so. But do they show what each planet really looks like?
The idea for this app came when the company realized that many young designers weren't able to afford buying a PANTONE Color Guide, which can cost between USD$200 and USD$800. In an effort to stay relevant, 'PANTONE Studio' was created.
The innovative app grants users access to all PANTONE colors and a number of features designed especially for creators in various fields–fashion, graphic design, photography and more.
August 5, 2016 ~ Smithsonian Magazine
Antarctica's Blood Red Waterfall, in McMurdo Dry Valley, a five-story fall out of the Taylor Glacier into Lake Bonney. The waterfall is bright red, like blood running from a cut in the glacier.
September 8, 2018 ~  Fastcodesign
What Pantone Color is Donald Trump?
The color gurus at Pantone solve one of this election season's greatest quandaries: What shade of orange is Donald Trump?
Pantone found that Trump's skin has a number of hues on a gradient ranging from brown-toned orange to golden yellow: Burnt Orange, Desert Sun, Golden Orange, Autumn Blaze, Orange Rust, and Burnt Ochre. "What struck me with [some pictures] is if you look to places on his hair and on his face, they're the same color… "
September 9, 2016 ~  My Modern Met
Dip Dye Wedding Dresses
September 25, 2016 ~ Smithsonian Magazine
When black Americans wanted to travel by car in the era of segregation, they turned to the Green Book. Listing hotels, restaurants and other businesses open to African-Americans, the guide was invaluable for Jim-Crow era travelers.
September 29, 2016 ~ Mentalfloss
Japan Prepares for Halloween With Black Garlic Doritos
No, Friday's "Black Moon" Doesn't Mean The End Of The World
A rare astronomical event that only happens roughly every 32 months, takes place on Friday 30 September at 8.11pm EST (5.11pm PST) in the Western Hemisphere. A black Moon is the name given to the second new Moon in a calendar month. A new Moon is the first phase of the 29.53-day lunar cycle as the Moon orbits Earth. At this phase of the cycle, the Moon is invisible to the naked eye as its illuminated side faces away from Earth and towards the Sun, meaning it's shrouded in darkness (and thus hard to see).
September 30, 2016 ~ Oddity Central
Khoudia Diop is a young Senegalese fashion model who recently rose to internet stardom after her unusually dark skin tone was captured in a photo for the Colored campaign, a platform that celebrates different skin shades.
October 3, 2016 ~ Houzz
That new inorganic compound — dubbed YInMn Blue for the yttrium, indium and manganese it contains — was in many ways superior to existing blue pigments. It had cooling properties and could deflect the sun's heat. It was nontoxic and more stable than organic blues found in nature, such as indigo, used to dye jeans. YInMn Blue won't fade or change color, is impervious to heat and water, and isn't affected by acid or oil.
All this makes the pigment ideal for coloring paint, especially for exteriors. YInMn blue has since been adopted by artists for use in their works, and Subramanian says that even the Vatican looked into it as a potential pigment for restoring the Sistine Chapel.
October 4, 2016 ~ Blue Alchemy: Stories of Indigo
Making indigo dye, Rangpur, Bangladesh. Photo (c) Mary Lance.
October 10, 2016
October 12, 2016 ~ Colossal
The Extraordinary Details of Tiny Creatures Captured with a Laser-Scanning Microscope by Igor Siwanowicz.
Finnish Company Develops Laser That Can "Paint" Colors Onto Metal!
Cajo lasers can produce "all the colors of the rainbow onto stainless steel" and other materials.
October 15, 2016 ~ Design Taxi
By designer and cartoonist Pablo Stanley
Making a 3-Dimensional Color Space Model for Art Students.
October 18, 2016 ~ QZ
October 19, 2016 ~ The Guardian
Argentina: hundreds of thousands of women set to protest against violence.
October 23, 2016 ~ It's Nice That
The official flag for The Refugee Nation, a team of ten refugees currently competing in the Rio Olympics, draws its colour scheme and design from lifejackets. Designed by Syrian artist and refugee Yara Said, the flag is a vivid orange with a single black stripe. Using the colours of life vests is "a symbol of solidarity for all those who crossed the sea in search of a new country," says Yara, who now lives in Amsterdam. "I myself wore one, which is why I so identify with these colours and these people."
Bluechai Tea changes from blue to pink with the addition of lemon juice.
Pantone Color Factory in Carlstadt, New Jersey.

//www.thecut.com/media/components/ooyala-player/iframe.html?ooyala-player-uri=www.thecut.com/components/ooyala-player/instances/ciskq9x0700lgziy7ue2ergma@published
October 28, 2016 ~ Esist
In just four years, Saturn's hexagon has changed its colour from blue to gold. So far, our best guess as to why this change occurred is that this is what it looks like when Saturn's north pole gears up for next year's summer solstice.
October 30, 2016 ~ Screensaviors
November 9, 2016 ~ Vogue
Purple: Parsing the Meaning of Hillary Clinton's Concession Speech Suit
It was the color that was new today, the bright purple of her lapels and silk charmeuse blouse accenting charcoal gray wool flannel. Behind her, Bill Clinton wore a tie in the same vibrant hue.
November 15, 2016 ~ Creators
Artist Stuart Semple has created the world's pinkest pigment—anyone can buy it, well, anyone except Anish Kapoor.
The more a paint reflects light the more fluorescent it becomes, and Semple's PINK is very reflective, meaning it gives off a very powerful fluorescence. "Basically, now it pretty much glows. Whilst Anish's absorbs nearly all light, mine reflects it, kind of the antithesis of what his is doing."
Noveber 16, 2016 ~ Mentalfloss
What color is the moon?
November 17, 2016 ~ Pantone
Winter colour trend: Pantone's Maritime Blue
November 21, 2016 ~ Vasari
November 22, 2016 ~ Indy100
White Rainbow in Scotland, captured by Melvin Nicholson
It is a colourless rainbow that is made up of tiny water droplets that cause fog. It's an amazing thing to witness and can generally only be seen if the sun is behind you when you are looking at it. White rainbows are similar to regular rainbows but appear in fog rather than rain. And because fog has smaller water droplets, it results in much weaker colours than usual.
December 8, 2016
Pantone
Color of the Year 2017: Greenery
December 11, 2016 ~ The Earth Child (follow the link to take the quiz)
Robert Plutchik Color Quiz
Do you really know what it takes to make your jeans? Denim & Ecology
https://www.facebook.com/plugins/video.php?href=https%3A%2F%2Fwww.facebook.com%2FHuffPost%2Fvideos%2F332364837107670%2F&show_text=0&width=560
December 22, 2016 ~ NPR
How Red And Green Became The Colors Of Christmas
Arielle Eckstut, co-author of Secret Language of Color, attributes the palette's rise to two things: holly and Coca-Cola.
January 3, 2017 ~ MoCo goes MOMAT
HAPPY NEW YEAR EVERYONE !
We were in Tokyo in January and visited the The National Museum of Modern Art, for the exhibition endless: The Paintings of Yamada Masaaki, the first major retrospective of the painter known for his stripe motifs, presenting not only over 200 works including all of his important works but also his autograph notes on production that are publicly shown for the first time.
January 12, 2017 ~ OK GO
The One Moment
https://www.facebook.com/plugins/video.php?href=https%3A%2F%2Fwww.facebook.com%2Fokgo%2Fvideos%2F10153836041340683%2F&show_text=0&width=560
January 12, 2017 ~ Nihon Arekore
"When it comes to change, changing wall color is more important than changing wife" says a painter"
January 18, 2017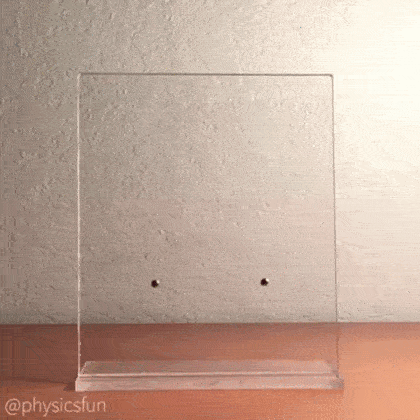 January 27, 2017 ~ My Modern Met
KINGDOM OF COLORS is an experimental dreamlike video rocking us smoothly through circular moves. The visual compositions have been created out of paint, oil and soap liquid. – Thomas Blanchard + Oilhack.
January 28, 2017 ~ MoCo goes to Rainbow Village, Taiwan
Rainbow Grandpa Huang was there too! Pictures here